Find your perfect home right here!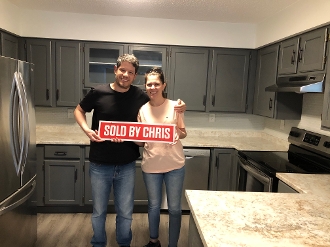 "I WOULD 100% RECOMMEND CHRIS"
"As first-time home buyers we had very little knowledge on how the Canadian housing marked worked, and tons of questions. From the very start, Chris proved himself to be so easy to work with, very willing to answer questions and help us every step of the way. Chris was always very approachable, even working late hours to help us with questions over the phone. For several occasions he went out of his way to help us understand why prices were set as they were, what was fair or overpriced for places we were interested in, what to look for when visiting places, and even giving tips on home improvement. I would 100% recommend Chris to anyone who asks me about realtors in the future. We'd definitely work with him again in any future real estate business.
But be careful when talking with Chris, he'll probably get you addicted to Krispy Kreme donuts!
Thanks again for all your help finding our new home, Chris! - Marcos and Carol "
SUPPORTIVE AND MINDFUL
Chris - Right from the beginning you showed yourself to be a great Real Estate agent as you listened, and were attentive to my timeline and needs. We had a great Thanksgiving family gathering and I sat thinking of what and who I am thankful for. Your name came to mind. I am so thankful I contacted you to sell our family home. You were so supportive and mindful of the emotional rollercoaster I was going through having to not only clean and purge their home, but also settle them in each of their new "homes". Going through their belongings took a huge toll on me. I was constantly blown away by all the extras you did to assist me and relieve so many burdens and stresses. You were there for so many of my cleaning days – especially the basement!!!! Yikes! That was so much physical labour that you so graciously showed up for. You also totally cleared the back yard on your own and hauled it away! You took away another area of stress when you located the search of when they purchased their home in 1956! I am sending you a huge long hug of appreciation and love for being who you are. I wish you continued success in Realty. I felt you went above and beyond by assisting in the physical preparation – staging, purging and even a garage sale! "I highly recommend Chris as your Realtor!"
Glenna N
PROFESSIONAL AND KNOWLEDGABLE
I'm impressed by how professional and knowledgeable Chris was during the sale of my home. His unique walkthrough video was informative and included everything my home had to offer including details about the neighbourhood. Chris developed a structured and personalized marketing plan that resulted in my condo selling above the asking price in just over a week with a record high price for comparable units in my building! I would highly suggest that you list your home with Chris!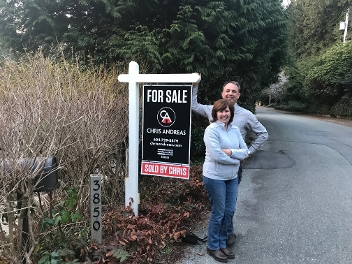 CHRIS WENT THE EXTRA MILE
Chris went the extra mile in helping us to prepare our house for sale and in hosting frequent open houses. He is a good communicator and was a pleasure to work with.
Cheers, Steve, and Jan
HARDEST WORKING AGENT EVER
"Chris is definitely the hardest working agent we've ever dealt with! He suggested some high impact, low cost improvements to paint, lighting and staging that made a big difference to our home's appearance. He further exceeded our expectations by helping us paint and do some minor repairs! He listened to our priorities and concerns, and has tailored our sales program accordingly.
Chris has lived in our neighborhood a long time, and has compiled an extensive list of comparable homes, so we felt comfortable relying on his expertise. He has been great to work with, and we highly recommend him!"
Best regards, Judi
DILIGENCE AND PROFESSIONALISM
You have definitely earned our respect by your diligence and professionalism. We will refer you to others.
Allan D, West Vancouver
BEST REALTOR EVER
Thank you!! Best realtor ever!!
Jean, West Vancouver
FIVE STAR AGENT
I have found it to be a real pleasure working with Chris. He was always on top of it. Communication with Chris was always excellent (quick and accurate) and the way he handled the situation was highly appreciated.
In my opinion he went above and beyond what could be expected from a Realtor, in that respect he's a five star agent!
Thank you very much and I also hope we'll meet again in the future.
All the best for your business and you and your family !!
Karen and Bas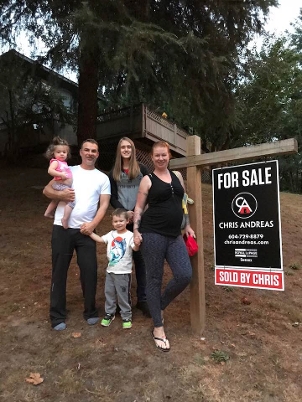 BEST REAL ESTATE AGENT EVER
Thanks to the best Real Estate agent ever. If people are looking for amazing agent..look no further!
Erika W.